KINGSTON - founded in 1949, have been manufacturing lathe for more than 40 years.   
Kingston had collaboration with one of the prominent Japanese maker - MAZAK,  in their earlier days. 
The casting formula have not change since the starting of manufacturing engine lathe. 
All box bed ways are being grind on WALDRICH COBURG - the best grinder in the machine tools industries.
---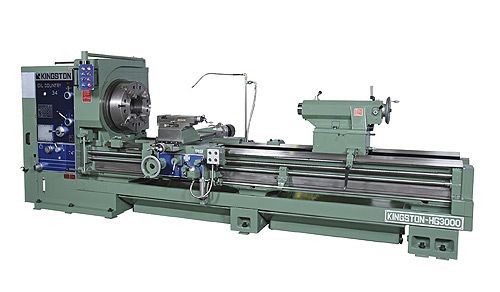 ---
Swing over bed                     : 30" (760 mm) ,  34" (870 mm)
Distance between centers : 80" (2,000 mm) ~ 275" (7,000 mm)
Spindle motor                       :  20 HP (15 kW) - 6P
Rear chuck adaptor included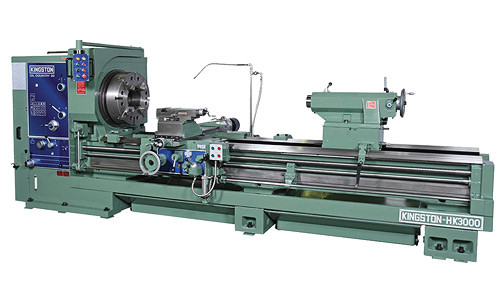 ---
Swing over bed                     : 34" (870 mm) , 40" (1,020 mm)
Distance between centers : 80" (2,000 mm) ~ 280" (7,000 mm)
Spindle motor                       : 30 HP - 4P
Rear chuck adaptor included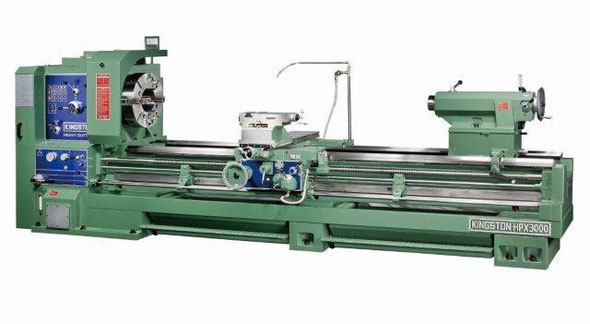 ---
Swing over bed                     :  34" (870 mm) , 40" (1,020 mm)
Distance between centers : 80" (2,000 mm) ~ 275" (7,000 mm)
Spindle motor                       : 30 HP - 4P 
Rear chuck adaptor included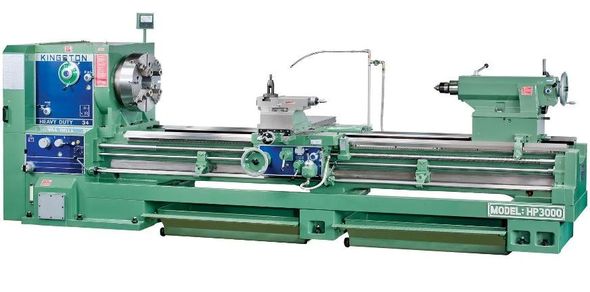 ---
Swing over bed                     : 30" (760 mm) ~ 40" (1,020 mm)
Distance between centers : 80" (2,000 mm) ~ 275" (7,000 mm)
Spindle motor                       : 20 HP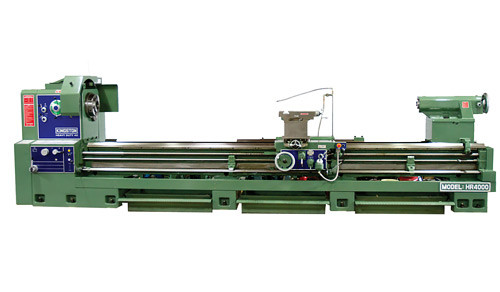 ---
Swing over bed                     : 21" (533 mm) , 24" (620 mm)
Distance between centers : 60" (1,500 mm) ~ 160" (4,000 mm)
Spindle motor                       : 7.5 HP or 10 HP - 4P